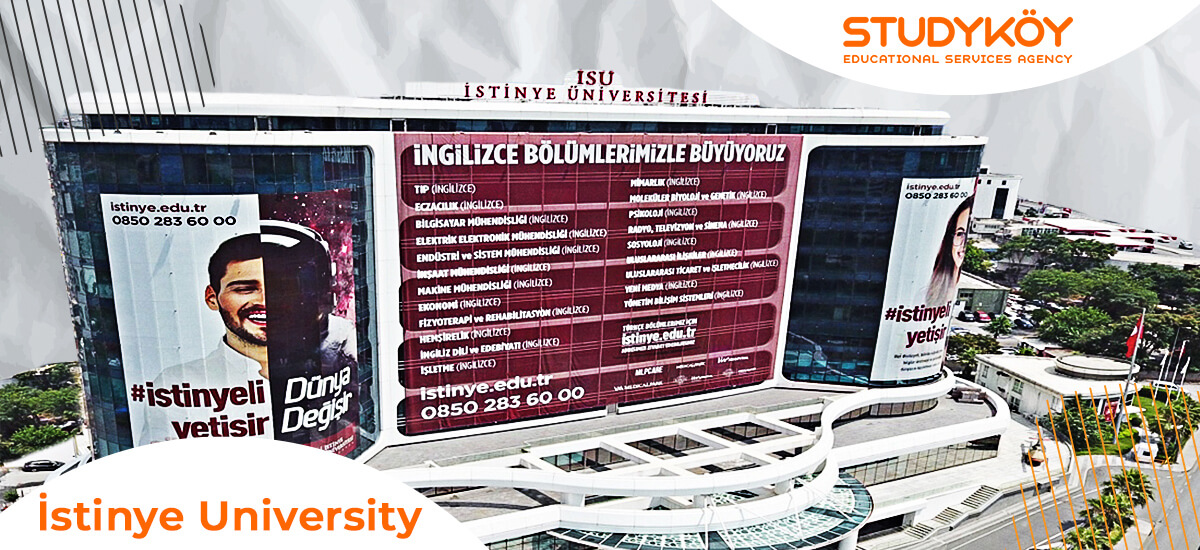 İstinye University Promo Video
The university includes several of the best hospitals in Istanbul, including (Liv Hospital, Medical Park, and VM Medical Park). It is one of the best universities in human medicine and other health specialties, in addition to having other disciplines of engineering and management sciences as well.
The university pays great heed to the practical side of each field which helps the student to acquire sufficient experience even before graduation. The university's location in the European side of Istanbul offers all the services needed by the student. The university seeks to become a center of science and research and aims to expand the horizons of science for its faculty members, which increases the quality of education provided to the student. It is worth mentioning that the great efforts exerted by the University's staff at all levels have been very fruitful over the years.
You can register at the University through Studyköy, which provides the best discounts for its students at the University of İstinye from all over the world.
Location: Zeytinburnu, Istanbul
Highly Demanded Programmes
Medical Biology and Genetics (with thesis)
Cancer Biology and Pharmacology (with thesis)
Stem Cell and Tissue Engineering (with thesis)
Nursing